Corrina Hammond is an artist and founder of Domestic Intervention Co. Her core belief is artisan craft making and supporting cottage industry makers negate cultural erasure. Corrina invites you to join the movement!
Corrina hand weaves stunning, contemporary cloth garments and household textiles on traditional floor looms. With bold contempory colourways and her unique take on traditional weaving structures, each piece Corrina designs, weaves, and constructs is a one of a kind heirloom piece.
Corrina loves trend watching, trend bucking, critiquing the fast fashion industry, sprezzatura, quality cloth and fabric, colourful and natural fibres, cultural weaving practices and textile history. She brings these passions to her weaving studio at Domestic Intervention Co.

Corrina's motto: to decorate our exterior is to nourish our soul.



Corrina is a working artist in Vancouver BC. As a passionate DIYer, this maker and doer is a founding member of Vancouver's 1990's punk bank MAOW, mama to her (now teenage) son, painter, and an established weaver with a beautiful studio in Chinatown, Vancouver BC.
Other affiliations you may want to investigate:

Guild of Canadian Weavers

Find my products here:
3683 Main St. Vancouver BC Canada

101 Carrie Cates Ct.
North Vancouver BC Canada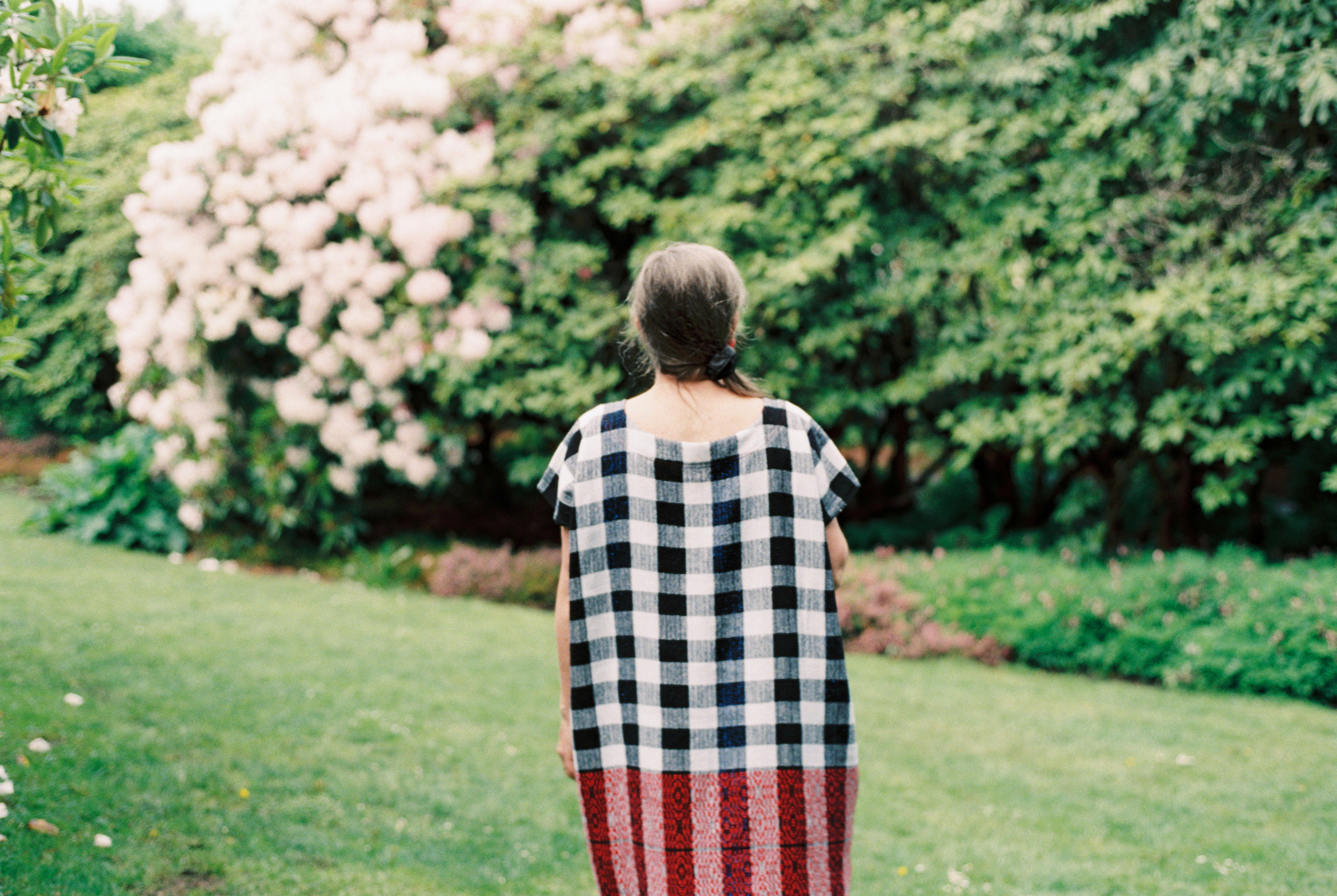 photo credit erin flegg photography
* erin shoots in FILM!