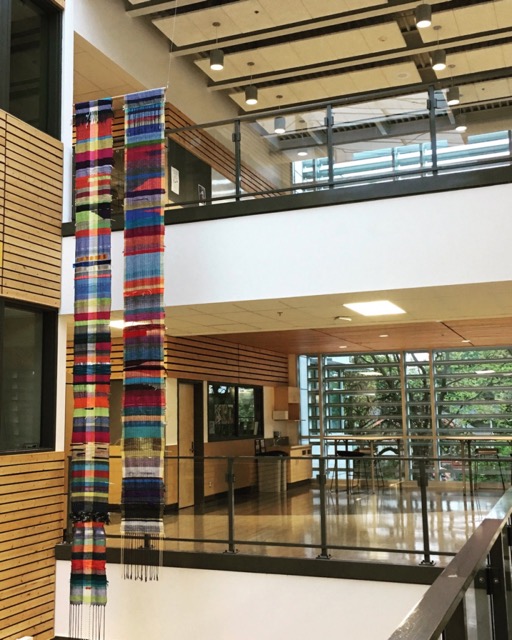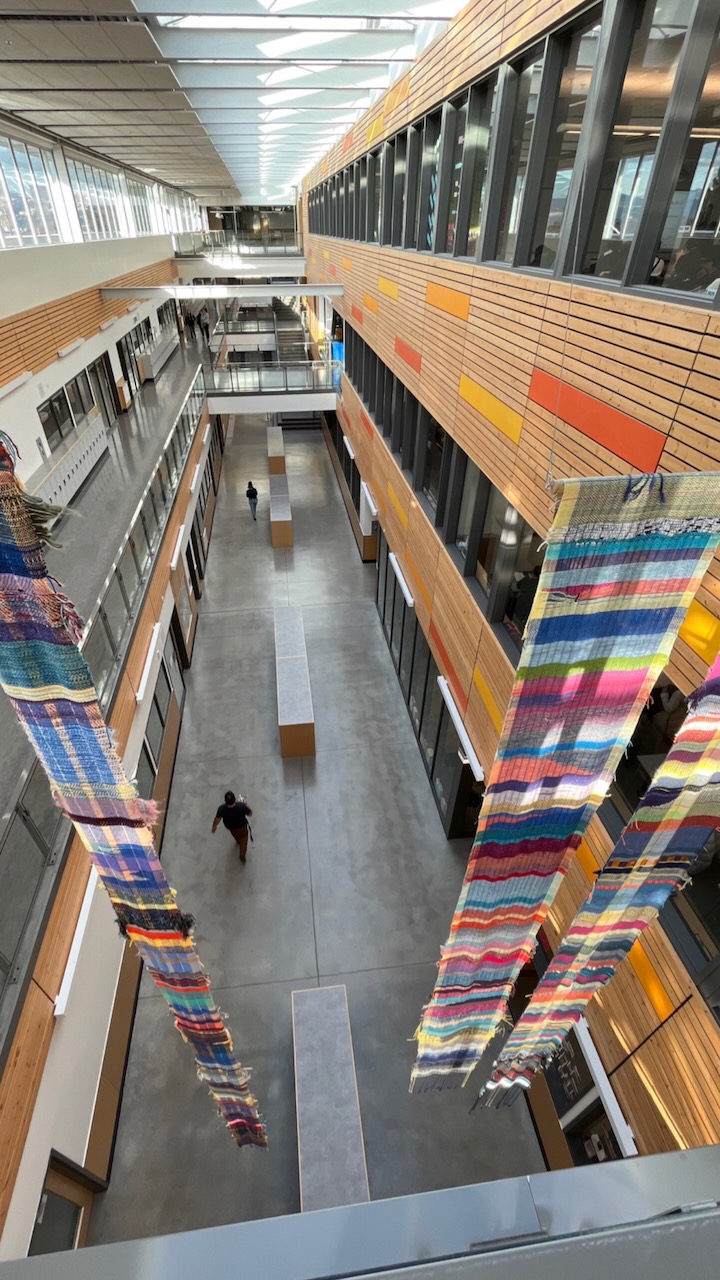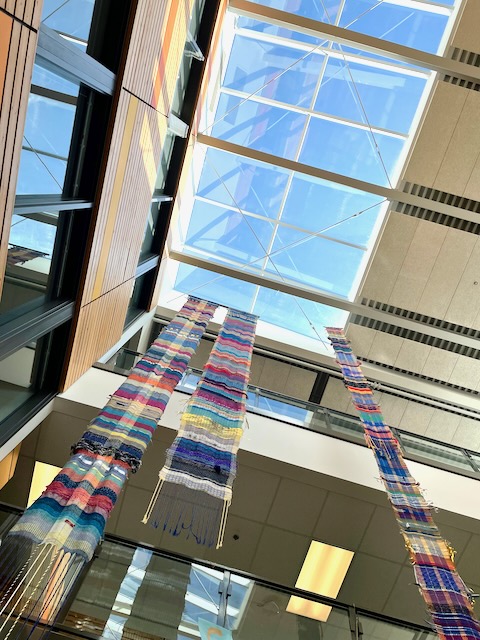 2021 Inclusion, banner, permanent installation, various natural and synthetic fibres, Kitsilano Secondary School, Vancouver, BC
Inclusion was designed to address community, friendship, inclusion and kindness. This project gave each student the opportunity to weave on the floor loom, expanding on the previous students woven work. The woven intersections of the textile illustrate the schools theme of inclusion, meaning a person embraced within a larger group or structure. This piece was created with grade 8, 9 and 10 students along with their instructor, artist Sharon Fritz. I offered technical guidance and weaving instruction over 4 semesters as artist in residence.

Below:
8th grade weaving crew!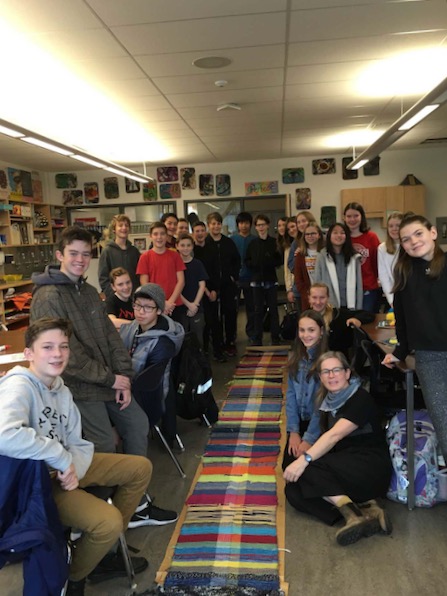 Tapestry weaving on hand made looms.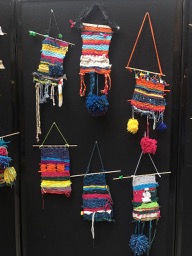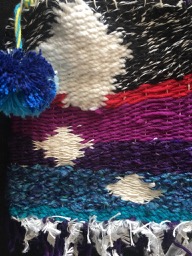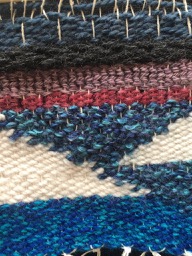 I love this little woven bikini!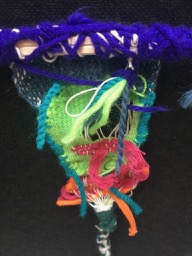 Below:
Grades 4 and 5, super absorbed in their weaving!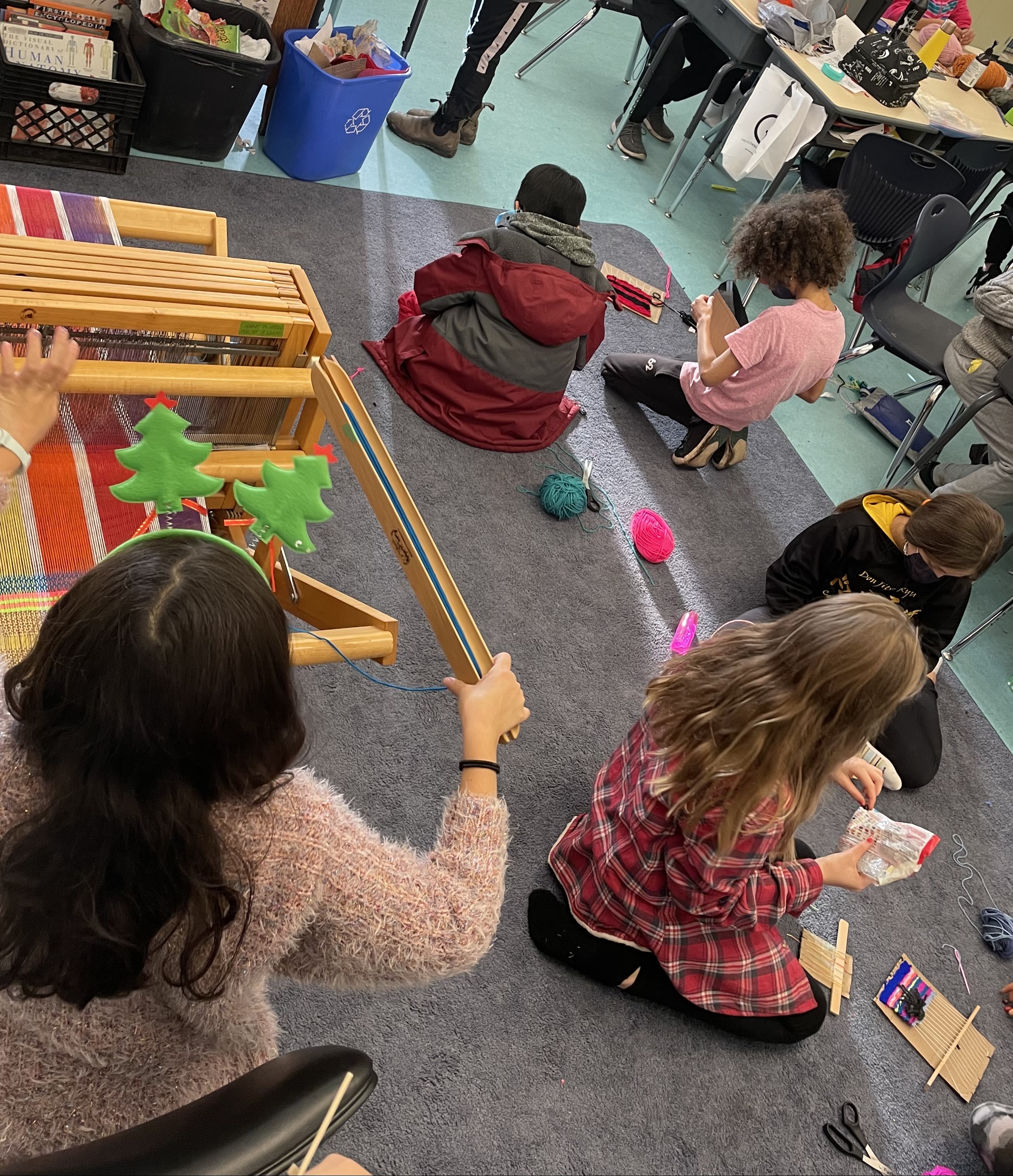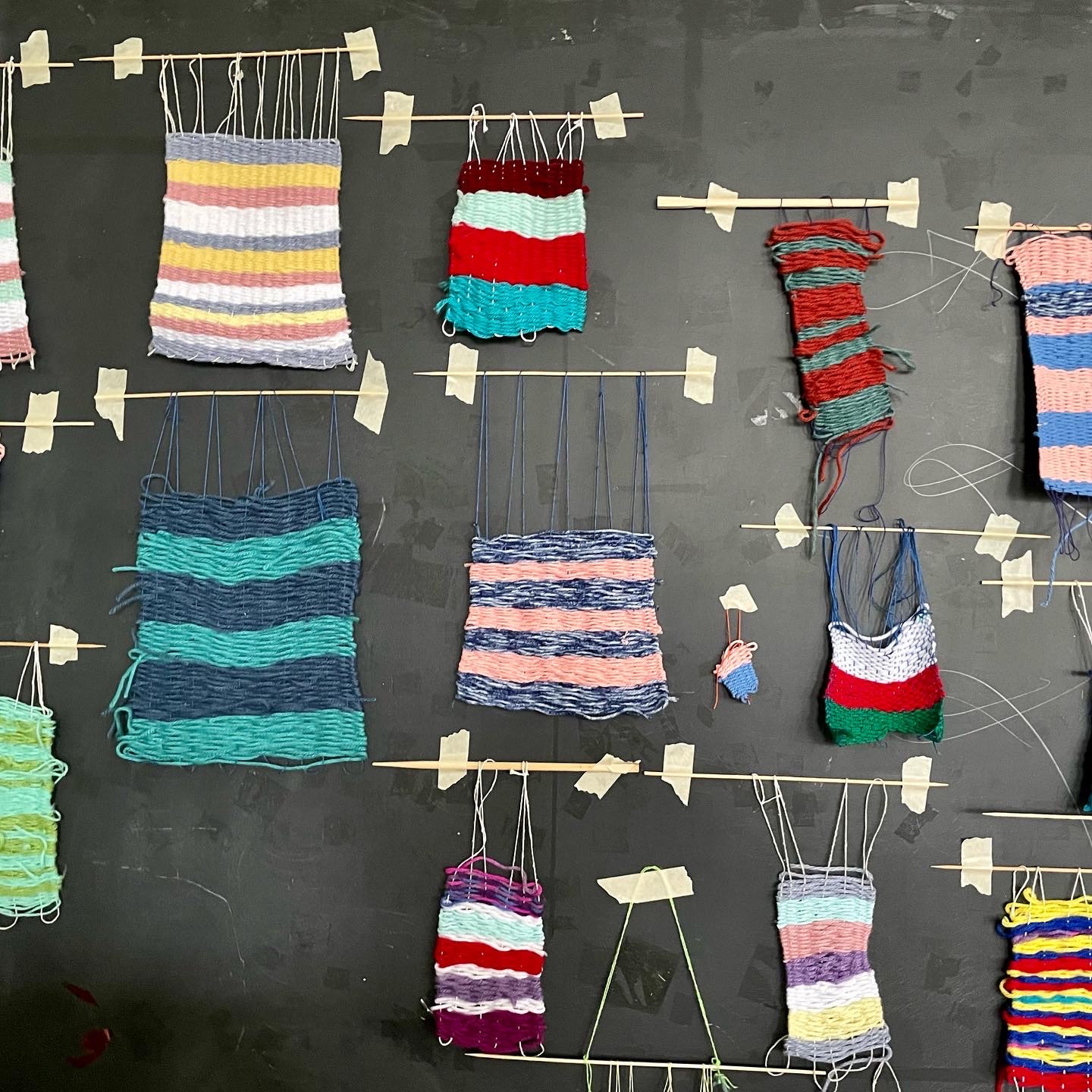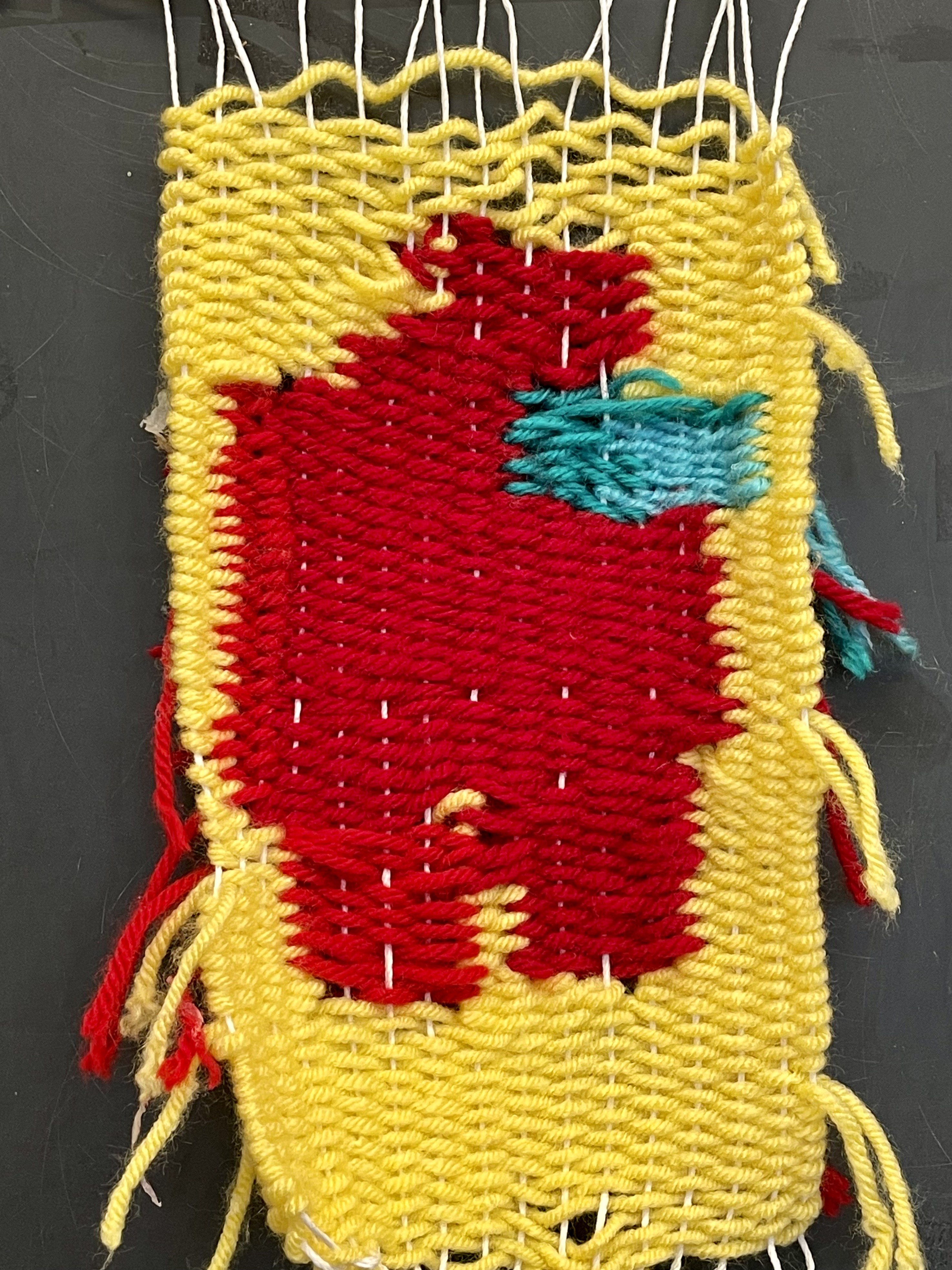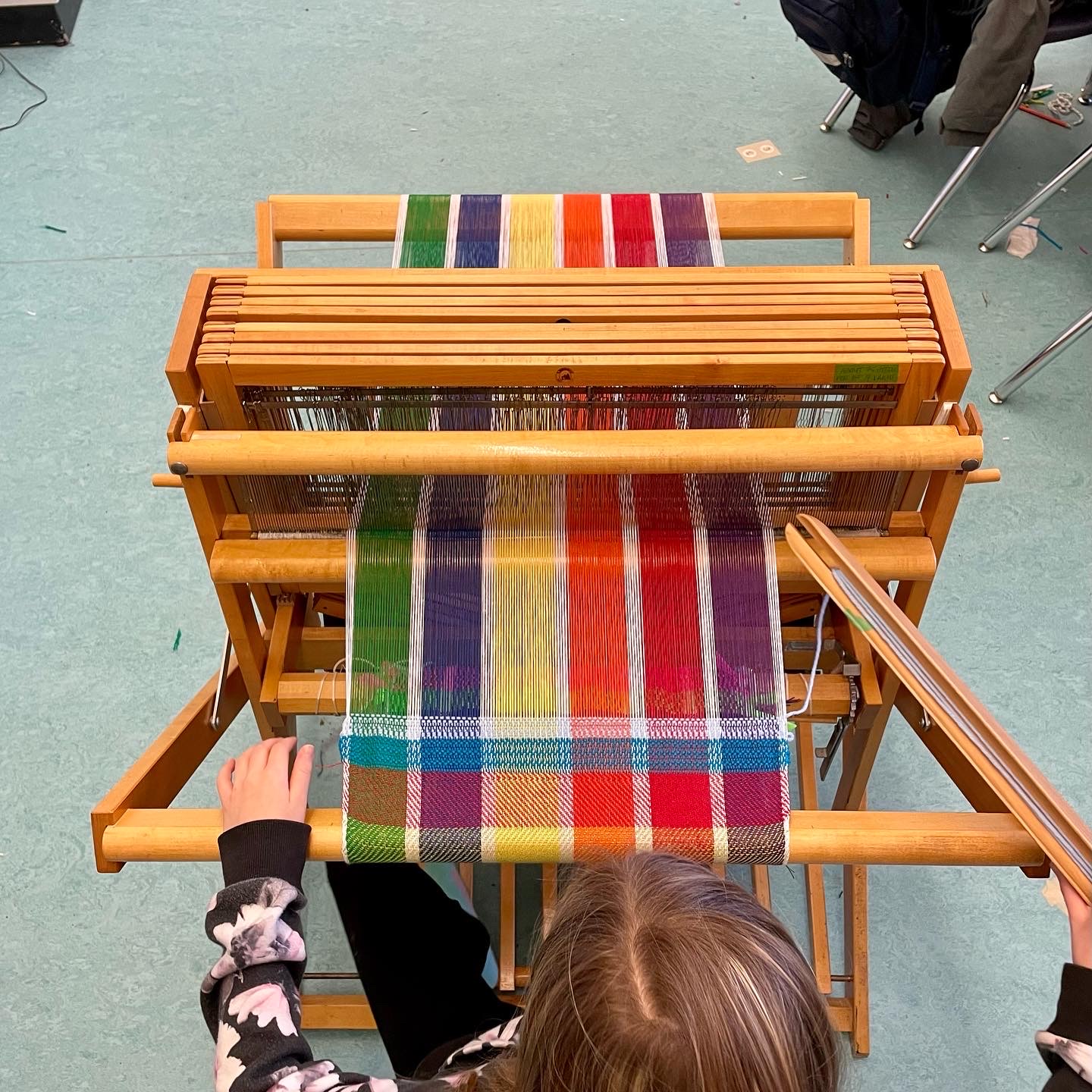 Grades 4 and 5 floor loom weaving.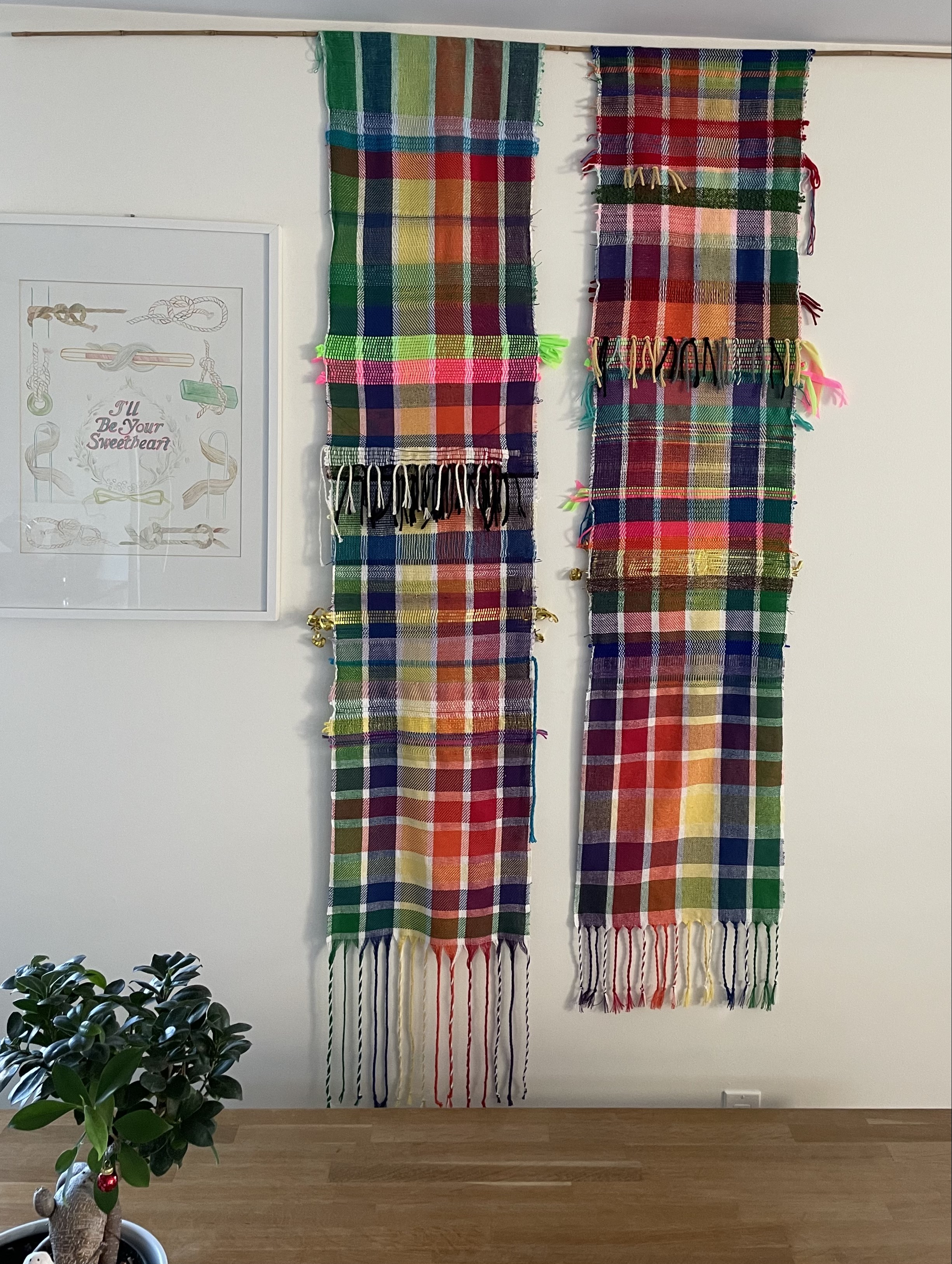 Grades 6 and 7 showing off their hand weaving.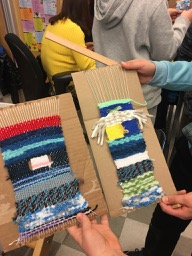 Weavings by grades 6 and 7.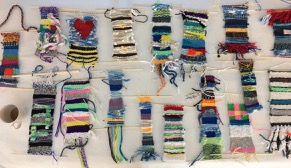 These pieces are so animated!